Our coco peat product range
Our range of bio degradable coconut extracted coir products made to order. 100% Sri Lanka grown produce.
Gardening Products
A spongy material that binds the coconut fibre in the husk, It is an excellent soil conditioner and is being extensively used as a soil-less medium for agri-horticultural purposes. With its moisture retention qualities, coir pith is ideal for growing all types of flora and fauna. Available in raw form or converted into organic manure.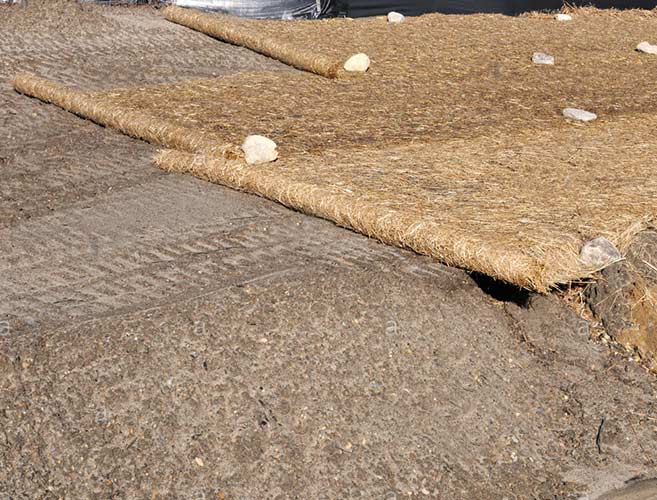 Erosion Control Products
The thickest and most resistant of all commercial natural fibres, coir is a coarse, short fibre extracted from the outer shell of coconuts. Its low decomposition rate means is a key advantage for making durable geo-textiles.
Farming & greenhouse
Environment concerns and biodegradability have boosted the demand for coir products. Coir is a commercial grade processed coconut husk that is used for the manufacture of a wide range of products. Including custom products for the applications in farming and greenhouse cultivation.