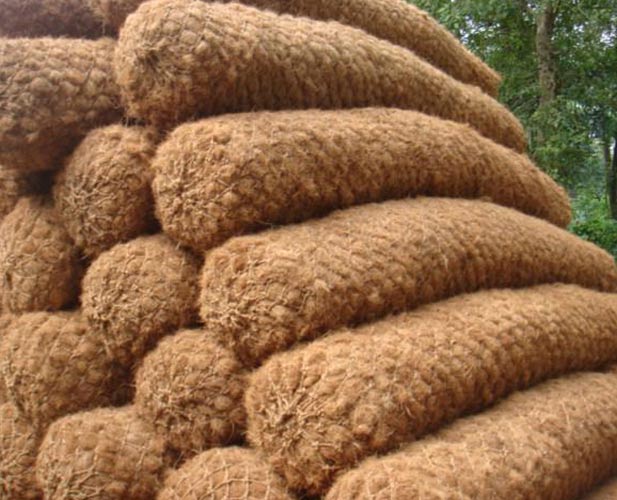 Coir Logs
A Coir Log is made from 100% coir fibre bound by coir fibre netting which is biodegradable. Coir Logs are ideal for constructing check structures, managing changes in stream flow velocity, shaping channels and stabilising shorelines. Standard design of the coir log features a strong, coir twine outer netting that surrounds a mixture of mattress coconut coir. Logs are designed with a typical lifespan of anywhere from 2 to 5 years.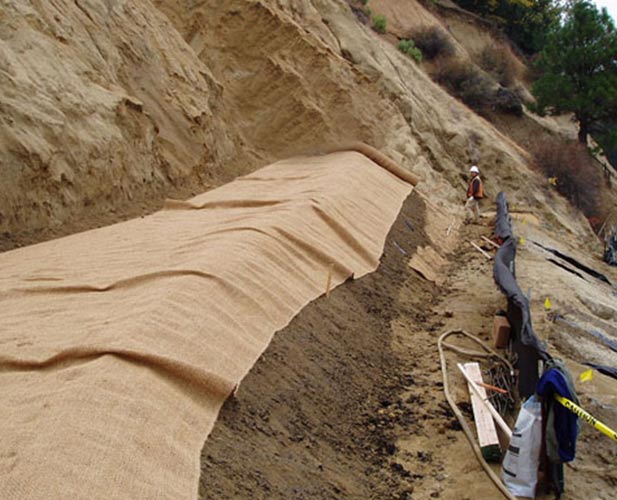 Geo textiles
Geo-textiles are made of pure coir, drawn from the husk of the coconut without adding any synthetic material, and are a 100% natural product.
Coir sheets & mats
Coir Geotextile happen to be named as well as management practice by many people environment and governmental organisations in assisting reduce soil loss and create new plant life. The coir fiber is spun to yarn and then woven to make Coir Geo Textiles.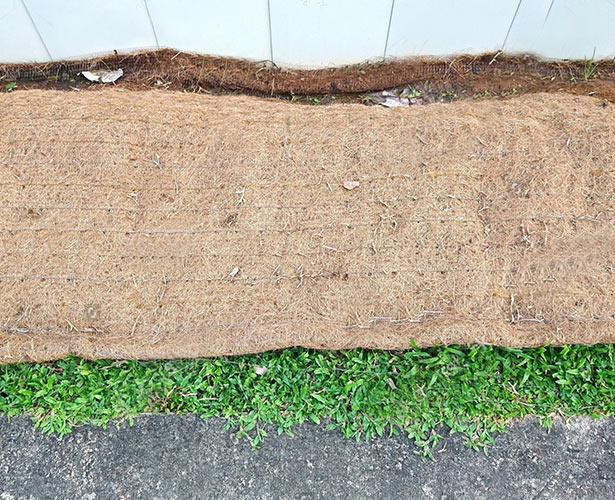 Coir Blankets
Erosion control blankets are made of coconut coir fiber with photo degradable or biodegradable top and bottom grids stitched up together as forming a sandwich. Top and bottom layers hold coir fiber with the help of stitched yarn.
For more product info
Please send us your custom requirements.