Cocopeat Bricks, Briquettes and Loose Bags
Coco peat is also known as coir pith or Coir dust and it is a byproduct gained during extraction of Coir fibre from coconut husk. It is purely a natural organic product. It is a natural, unique, spongy cellulose organic plant growing media usable in garden centers, horticulture, nurseries. Coco peat has high pore space of soil and air-filled porosity of 10% and it can be easily wetted and re wetted. Coco Peat is subject to washing, sieving and drying before being converted into the final product. It is pressed into different block sizes in accordance with customer requirements and then shipped to requisite buyers. Today coco growing mediums have become one of the most sorted for and versatile growing medium that can be applied to any plant both in Horticulture & floriculture.
Standard Potting Soil Mixtures / Blending.
Golf Corse & Turf Dressing
Garden & Landscaping
Animal Bedding
Mushroom Growing
Using as a raw materials for making Potting mixes
Excellent air porosity
Excellent water retention
Irrigation efficiency
Faster germination times & quicker seedling rotations
Environmentally preferable to the alternatives
Degrades slower than other peats.
100% biodegradable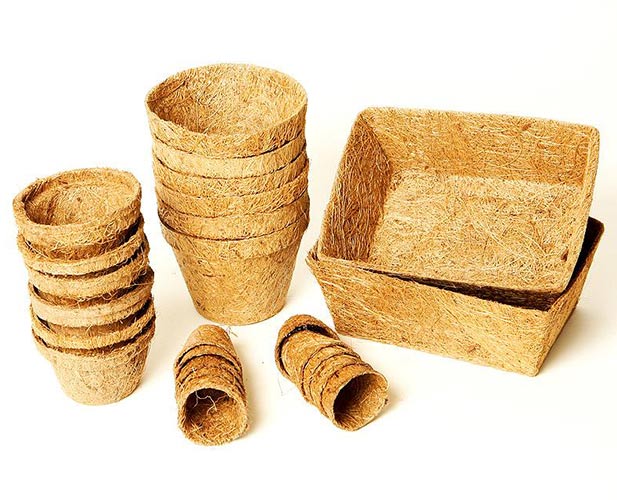 Coir Pots
Coir Pot is a biodegradable cultivation pot made of plant(CoConut) fibers. It is used for horticulture, in ornamental plant, vine and tree nurseries, as well as for the domestic gardening market. It has exceptionally high permeability to water, air and roots. Coir Pots are used by those looking for faster cultivation, an excellent root system and re-establishment without any shock from transplanting.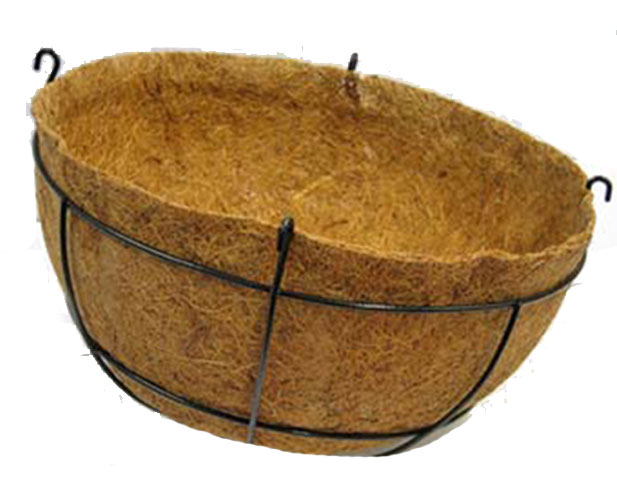 Coir basket liners
These are Environmental friendly products for indoor gardening. Available in Rubberised coir & Needled coir, cut to different sizes & specifications as per customer requirements. Coco coir liners provide excellent drainage & aeration to roots thus preventing root rot. Rich natural colour of coir liner is long lasting & will not fade. Can also be offered in green moss colour.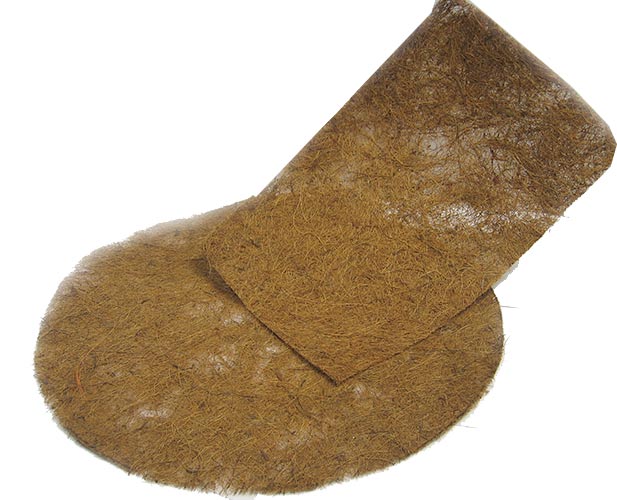 Coir weed mats
Mulching around trees is very important, as it helps the young tree to obtain the essential nutrients needed to survive the early stages of development. Mulching helps to suppress the growth of weeds around a tree's root system, with more young trees failing due to lack of mulch than from wind or any pests.
Coconut Husk Chips
Coconut husk chip is an Ideal for potting mixer to Increase air fill porosity and water holding capacity. Coconut husk chips can ideally replace hard wood and soft wood bark. Coconut husk chips are superior for Hydro absorb and water distribution. These are used in farming industry and other agricultural practices in countries like Canada, U.S.A, U.K, Australia and other developed nations.
Coco Grow Poles
Coco poles are made out of specially treated coconut fiber that is rolled into poles for the support of vines, shrubs and any other plants that need a support to give them protection while they are growing. Coco poles are widely used in plant nurseries and horticulture farms. As well, they are ideal for supporting plants such as creepers or ornamental plants that are growing inside your home as décor on patios or in the garden.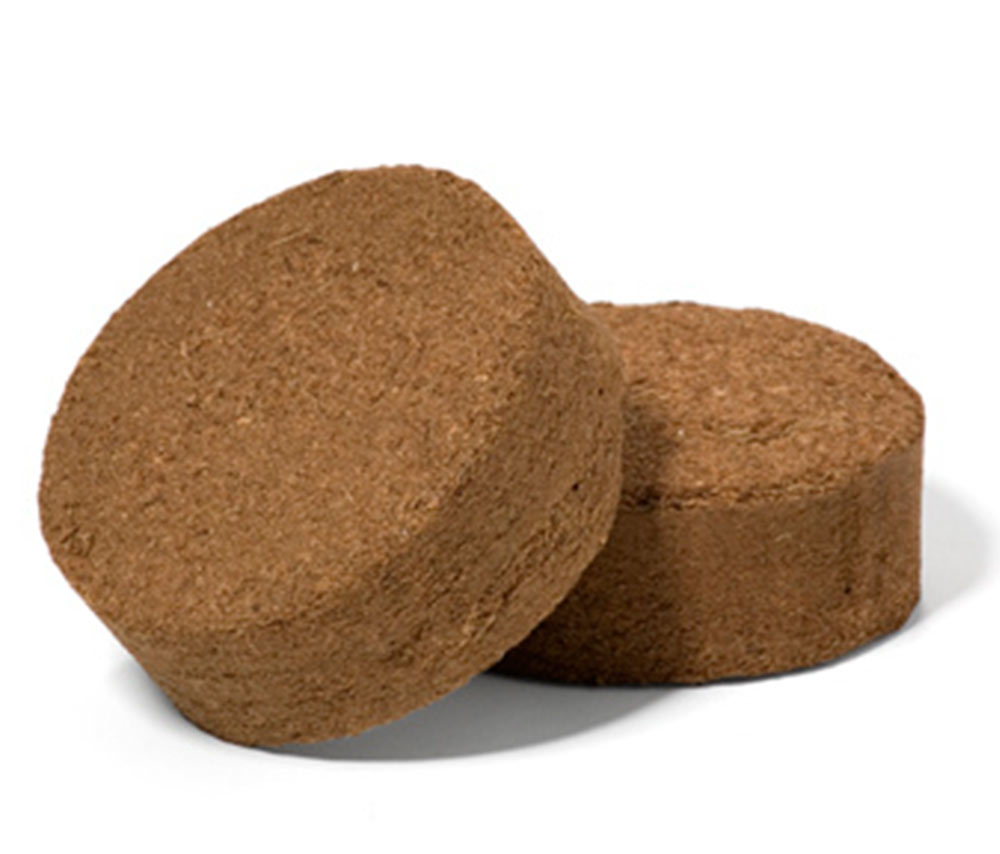 Coco Peat Disk
Coco Peat Disk is most suitable for individual and quick seed germination and commonly using in home gardening, nurseries and better product for Gerberas & Orchids Nurseries. This is quality compressed Coco peat disk which has been specially treated to give excellent results for a variety of potted plants and ideal for home and commercial hydroponics.
Husk-chip-Disk
Quality compressed husk chip disc which has been specially treated to give excellent results for a variety of potted plants Ideal for home and commercial hydroponics.
Husk-chip-loose
Husk chips are pre-cut slices and cubes from the coconut husk. Husk chips are good for Anthurium, Bromeliads, Orchid growers, mulching and animal farmers. This is an ideal replacement for wood bark and mulches in many applications.
Husk-chip-Grow bags
Husk chip grow bags are used for propagation of seedlings and young plants. This is another 100% bio degradable plant starter.
For more product info
Please send us your custom requirements.